As the last days of June wind down and we head into July, some are already asking, where are all the hurricanes? If you think it's beginning to look like another busted forecast for an active hurricane season, you might be surprised.
Subtropical storm Andrea and Tropical Storm Barry got the Atlantic Basin season off to an early start. Historic Cyclone Gonu, at one time the equivalent strength of a Category Five hurricane as it churned in the Persian Gulf, eventually made landfall on the Arabian Peninsula of Oman on June 5. And then there is the pacific season which started May 15 and is already above average; Tropical Storms Alvin and Barbara marked only the third time since 1949 that May brought two named storms to the Eastern Pacific Basin.
Taking all of that into account compared to climatology, we are actually right around normal, if not slightly ahead of pace.
The figure below depicts the average number of tropical cyclones in the Atlantic Basin through the progression of the season.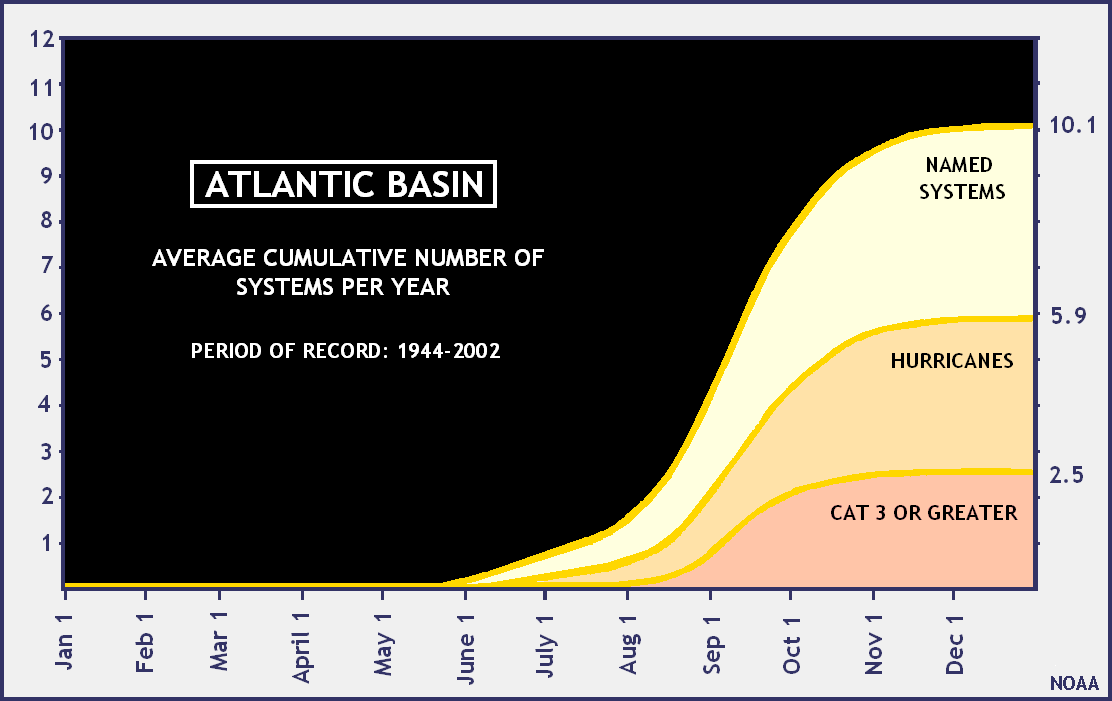 http://www.nhc.noaa.gov/pastprofile.shtml
So, what does all of this mean? Not much. While a new seasonal forecast was just released by the UKMET office calling for a less active season than the seasonal outlooks of NOAA, Gray & Klotzbach, it's worth remembering that More than 90% of all seasonal Atlantic tropical cyclone activity typically occurs after 1 August..
 A good reminder that we have a long season ahead of us and to be prepared. After all, it only takes one storm to cause a significant amount of damage and destruction.